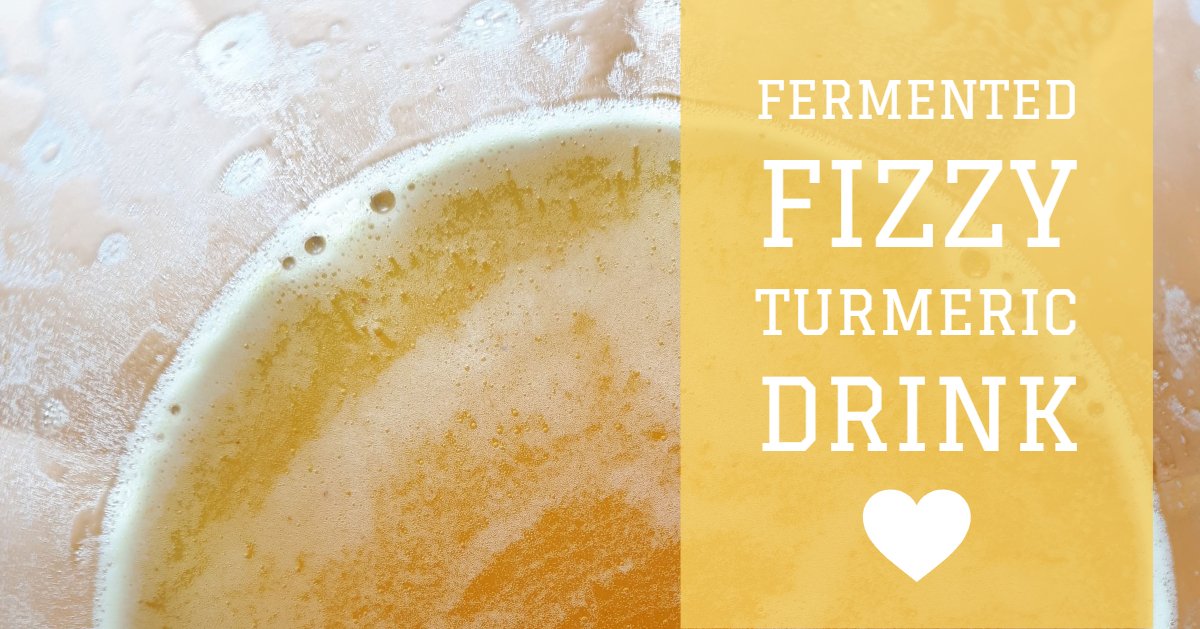 I have a fermented drink problem. There's 3842 bottles of various brews in my laundry sink. Why are they in my laundry sink? Because fermented drinks explode, is why. This is far more likely to happen in the heat of the Australian summer than any other time, and as I don't want kombucha, kefir or any other bubbly delight sprayed over my kitchen walls, the laundry sink it is. The struggle is real.
I've been experimenting with fermented turmeric of late as I bought a huge bag of fresh stuff online. I'd heard of making a fizzy turmeric drink just as you would ginger ale, and thought this would be delicious on a warm summer afternoon. To make a turmeric 'beer' you make a turmeric 'bug', just as you would start a ginger ale. Combining that understanding with my love of the turmeric drink jamu, I puzzled over how I was going to make this drink. I'm a huge fan of jamu, which is a traditional Indonesian drink made out of turmeric that we drank bucketloads of in Bali. It's a bright orange concoction made of turmeric and ginger, often also containing lime juice, tamarind, honey and black pepper (this is to help absorb the benefits of curcumin, making it more bio-available).
What I ended up with is a combination of both – boiling the turmeric and pepper (I didn't have ginger – next time!) and adding honey, cooling the mix and adding the fermented turmeric bug, putting in a fermenting bottle and waiting for the fizz before putting it in the fridge.
The verdict? Amazing.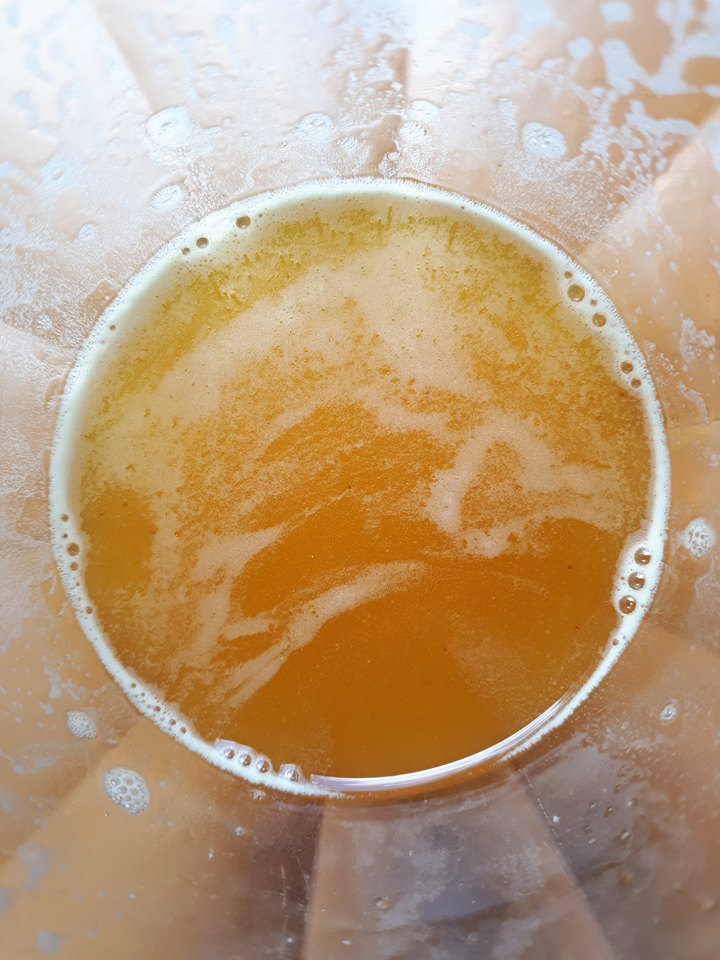 "Each spice has a special day to it. For turmeric it is Sunday, when light drips fat and butter-colored into the bins to be soaked up glowing, when you pray to the nine planets for love and luck." Chitra Banerjee Divakaruni, The Mistress of Spices
To make the fermented bug
Finely chop or grate a few tablespoons of turmeric and add equal parts of sugar and cover with water. Cover with cheesecloth and leave for 24 hours until bubbly. Add more turmeric and sugar, and so on for three days until quite 'fermenty' – bubbly and slightly sour.
To make the 'jamu'
250 grams turmeric
100 g ginger (I didn't have ginger so didn't add it)
1 tbsp black peppercorns
2 tbsp honey
juice of 2 limes (optional)
6 – 8 cups of water
Simmer all ingredients for about twenty minutes until beautifully rich and golden. Cool, then strain and add to fermenting bottles, leaving a gap of a few inches at the top to allow for fizz and the fermented turmeric.
To Get the Fizz
Add about 1/4 of turmeric bug to each bottle (you can then 'top up' your bug with more turmeric and sugar so it continuously ferments) and then leave for a few days until fizzy. If it's struggling to fizz, try adding some sugar or even bits of mango to help with the process. The warmer the weather, the quicker it takes. Test every other day for fizz – when it gets super fizzy, put in the fridge which will slow down the brewing process.
Serve chilled, perhaps with extra lime or lemon.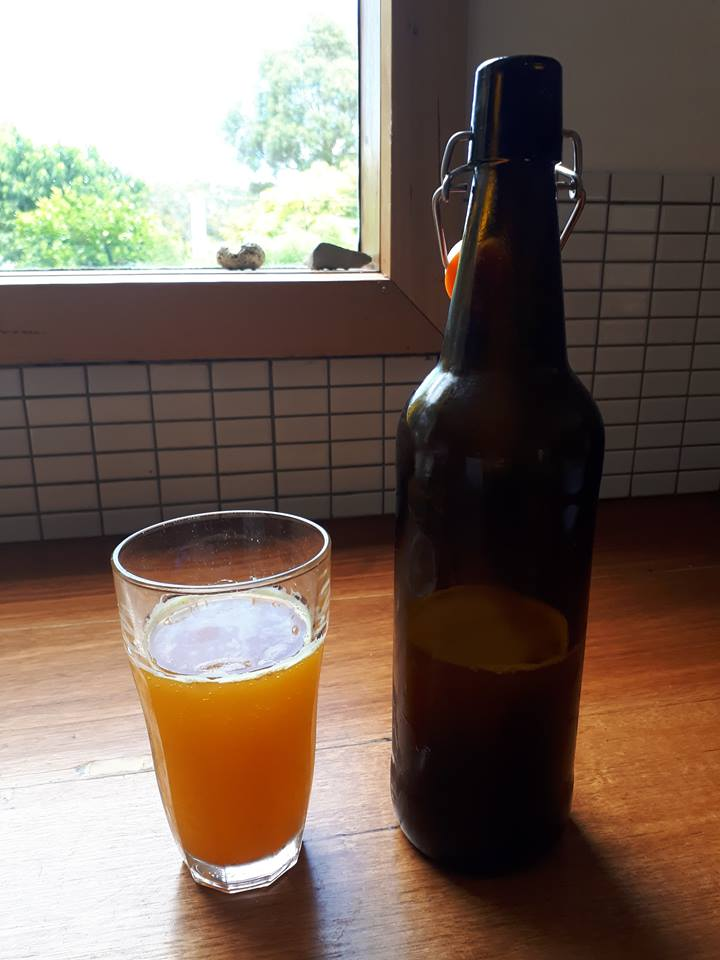 Enjoy!
Have you ever made a fizzy ginger beer or turmeric fizz?
Have you tried jamu before?